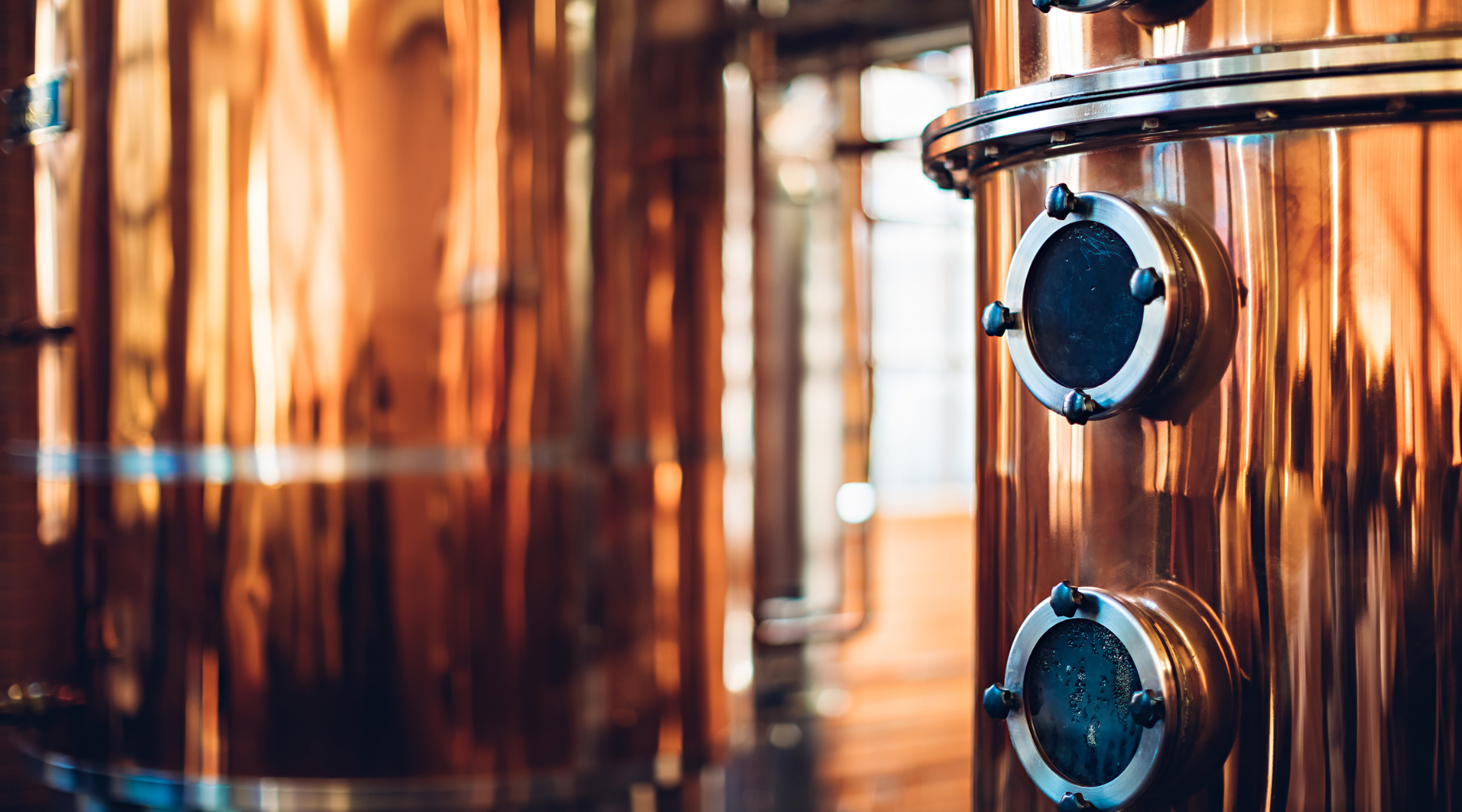 Bespoke Spirits
The Art of Contract Distilling with Nelson's Distillery
At Nelson's Distillery, we facilitate the creation of bespoke spirits that embody the unique identity of your brand. It's more than crafting a customised drink, it's about providing an experience that enriches your brand narrative and delights your customers.
Why contract distil?
In the world of craft spirits, standing out is crucial. For businesses, bars, and restaurants looking to elevate their brand, having a unique gin, rum or vodka to offer can make a considerable difference. This is where contract distilling comes in, and there's no better partner for this than Nelson's Distillery & School.
With contract distilling, you don't just get a spirit with your label on it; you get a bespoke product crafted to your exact specifications. It's the difference between offering a generic product and one that tells a story - your story.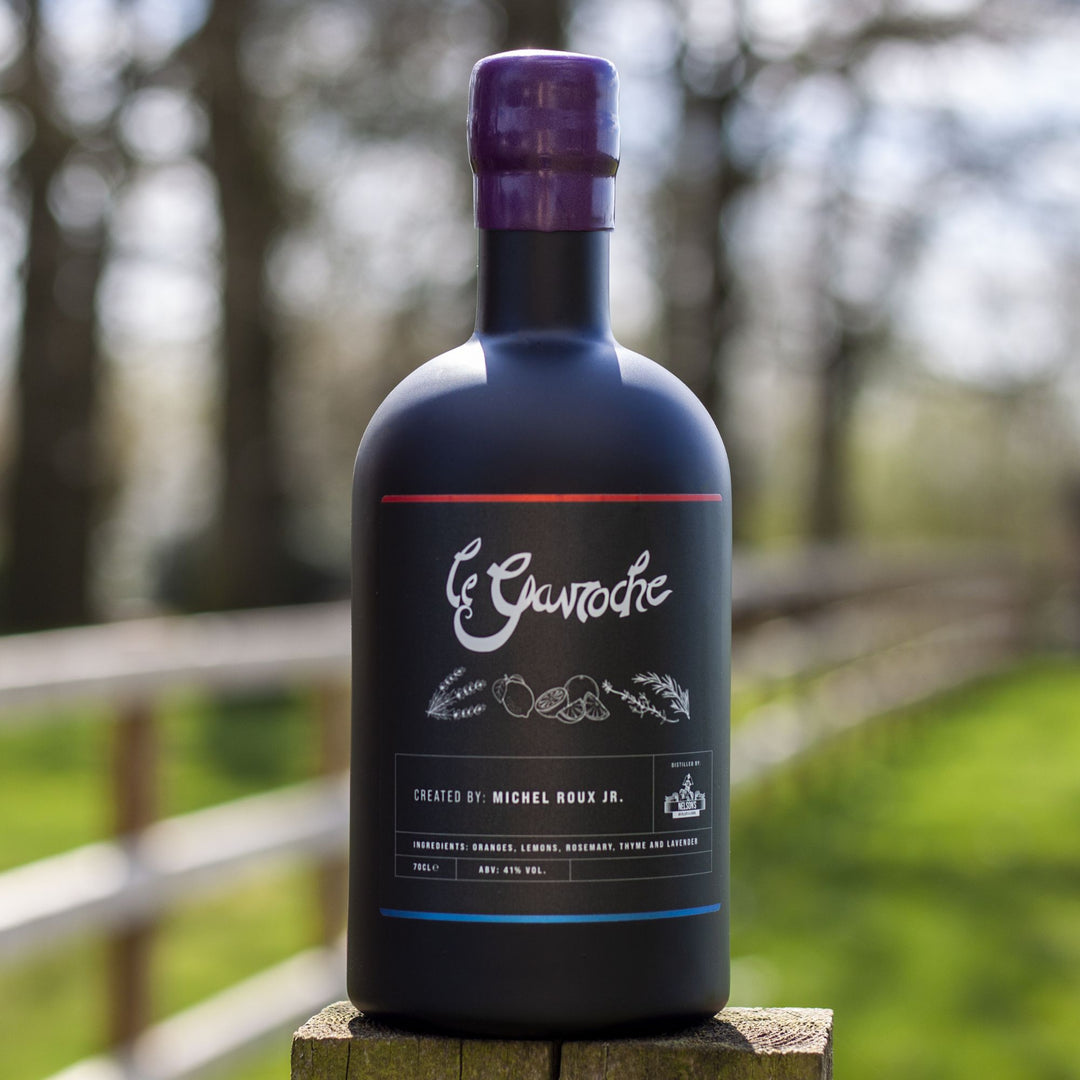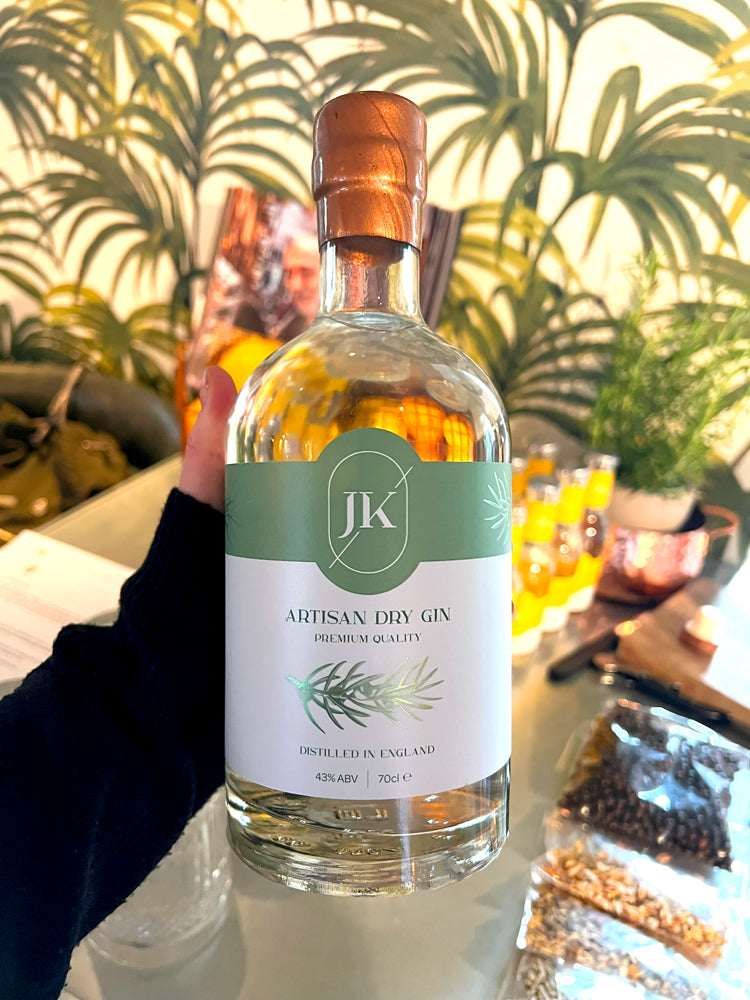 case studies
Nelson's Distillery has worked with many high-profile clients to create custom spirits. Most notably Michel Roux Jr who has produced two bespoke gins with us. His Le Gavroche Gin now serves as the pouring gin at his two Michelin-Star restaurant in Mayfair, London. Another prime example is JK Gin, crafted for the Drake & Morgan restaurant group. The gin was not just a product for them, but a celebration of their brand, offering a unique touchpoint that customers can engage with.
Michel Roux Jr.
Le Gavroche Gin
Upon tasting our Timur Gin, Michel Roux Jr approached Nelson's, inspired to create a bespoke gin for his Le Gavroche brand.
Attending our award-winning Gin/Vodka & Rum School Michel collaborated with our founder and Master Distiller, Neil Harrison to produce a gin that captured the essence of Provence a region in France known for its diverse and luscious landscape.
With dominant notes of lavender, thyme and rosemary the profile is floral and herbaceous however, the overriding flavour is juniper attaining the true London Dry title.
"The first time I came across Nelson's Gin was when I tasted the Timur Gin and it just blew my mind away. I thought if I'm going to have a gin with my name on it they're the guys who have to make it." - Michel Roux Jr.
Matt Tebbutt
guilty pleasure gin
After showcasing Timur peppercorns on Saturday Kitchen, we thought it fitting to share a bottle of Nelson's Timur Gin with the cast. This led to Matt Tebbutt declaring our gin as his favourite live on air, sparking the beginning of a new partnership.
Fascinated by the idea of crafting his own gin, Matt wanted to create a spirit as unique and delightful as our Timur Gin. Drawing inspiration, he chose Szechuan peppercorns and pink grapefruit as key elements. His resulting citrus-forward London Dry gin is an adventurous mix of flavours - audacious and vibrant, much like Matt himself.
"I happened upon Nelson's Timur Gin and it was just delicious. You smell it and suddenly it's exciting. It sets itself apart from all other gins. I knew then I wanted these guys to produce my gin." - Matt Tebbutt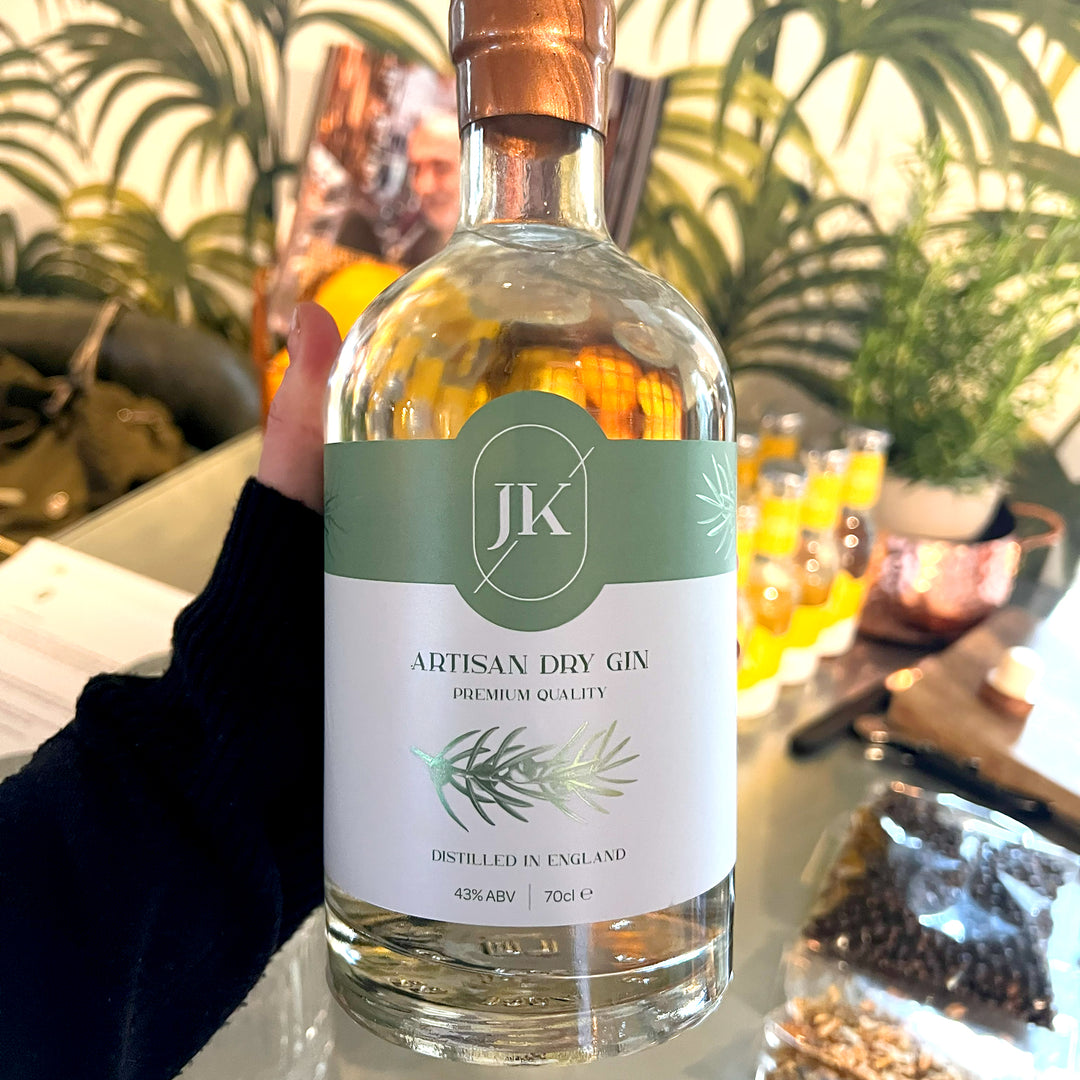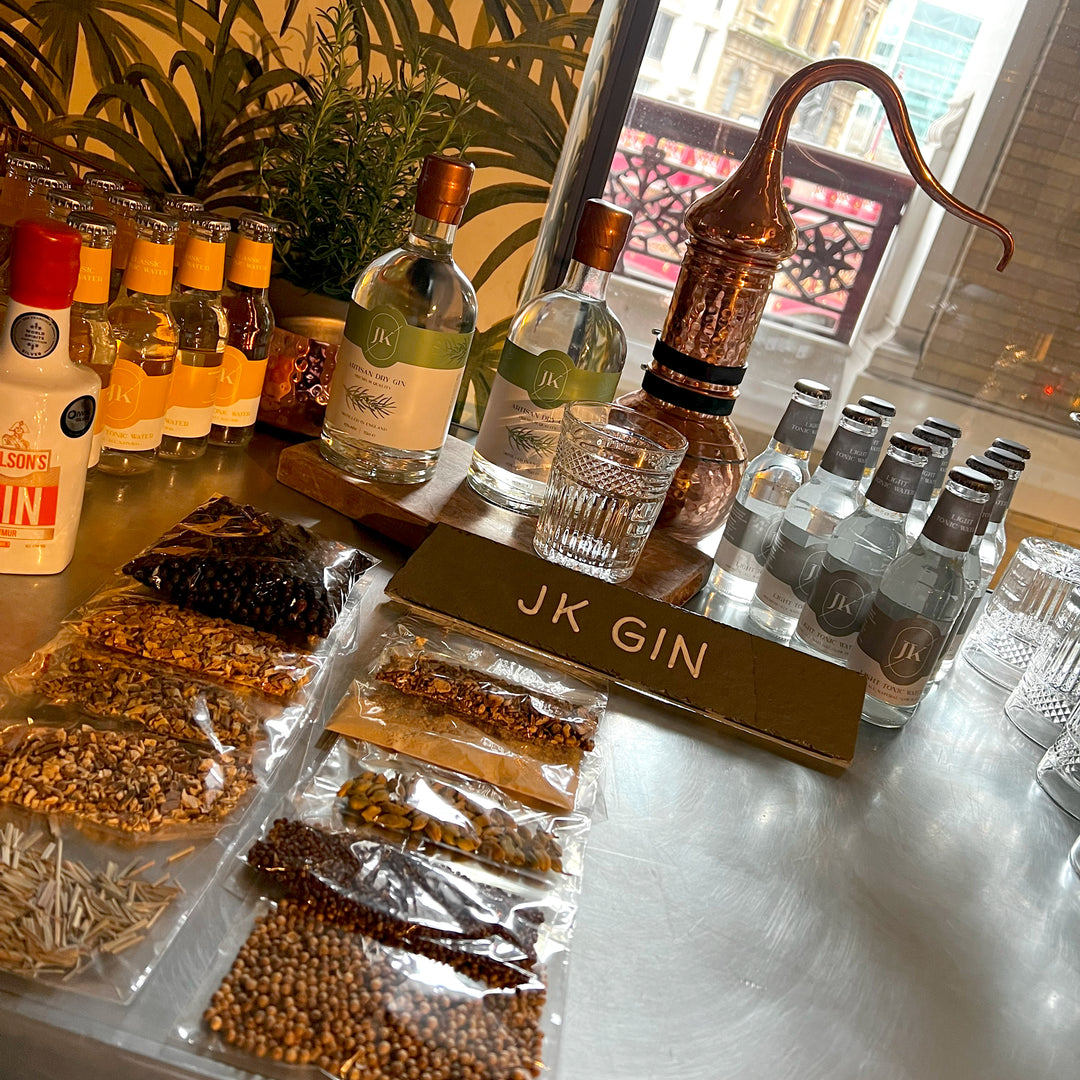 Drake & Morgan Group
JK artisan dry gin
Upon meeting Jillian Maclean MBE, the esteemed founder and CEO of Drake & Morgan, it was evident that her aspirations reached beyond the 23 iconic bars and restaurants she operates in London. Jillian had a unique vision: to create a custom-branded spirit that would add a distinct touch to Drake & Morgan's exceptional beverage lineup.
Following a visit to our distinguished distilling school, Jillian collaborated with our expert distillers to craft a gin with a dual purpose. The resulting spirit not only excels when savoured neat, but also brings a complex flavour profile that effortlessly integrates into Drake & Morgan's extensive cocktail menu.
For Drake & Morgan, the bespoke gin was more than just a new product; it symbolised their brand's character, providing a distinctive touchpoint to engage their customers.
Denstone College
1873 Gin
In celebration of its 150-year anniversary, local private school, Denstone College wanted to produce a bespoke gin to commemorate the momentous occasion. Visiting our Distilling School faculty members got hands-on each designing a recipe under the guidance of our expert distillers. The favourite blend was then brought to life in our 150-litre copper still, 'Victory'.
A student of the school crafted the label's artwork, choosing colours and a wax seal that embodies the college's brand identity. The bespoke gin was then made available for purchase via the Nelson's website and at various college events, with proceeds going towards supporting the school. A delightful blend of celebration and fundraising!
begin your journey today!
Working with Nelson's Distillery on a contract distilling project isn't just about creating a gin or vodka; it's about crafting an experience, a connection, and a story. It's a testament to your brand's uniqueness and commitment to quality. So, why settle for generic when you can go bespoke? Let Nelson's help you create a spirit that's truly yours.
To learn more about contract distilling with Nelson's and how you can design a unique gin or vodka for your business, get in touch with us today!