TripAdvisor Travellers Choice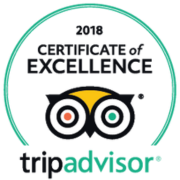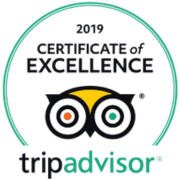 Gin, Vodka & Rum School
A five-hour hands-on class where you'll be guided through over 60 botanicals and then challenged to create your own bespoke spirit, which you'll distil under the guidance of our distilling expert.
To complete the day, a full distillery tour, lunch and three full measures of our award-winning spirits.
Book / redeem
Tour, Talk & Taste
A 2-hour guided tour and tasting: indulge in the unique flavours of our expertly crafted spirits while exploring our distillery's secrets.
Book / redeem
Gift Certificates
Give the gift of a full distilling experience or our shorter talk and taste sessions with a 12-month E-Gift Certificate, ideal for the discerning drinks lovers in your life.
Buy now
Don't just take our word for it!
★★★★★

We loved every minute of our gin experience, we had a great day with all things gin! Lovely relaxing atmosphere where we learnt about the history of gin and Nelson's along with a few tasters. We had a really nice lunch provided. The best bit was the hands on experience of distilling your own gin to take home! Can not recommend enough, we will be back!
★★★★★

Wow, where to start!? My partner and I had an absolute blast attending Nelson's Gin & Vodka School. From start to finish we were entertained and enthralled, partly down to David's enthusiasm but also how interesting the history and evolution of gin is. Of course, it's also a massive bonus you can create your own. We decided to make a spiced gin, David and Andrea guided us on what pairs well and the botany behind the ingredients but ultimately it was our decision to make and we were extremely happy with our creation… so much so we actually purchased a second bottle. Nelson's keep a record of the recipe you make on the day of attending so you can re-order at any time!
★★★★★

This was an absolutely fantastic experience one I would definitely repeat. Andrea looked after my dietary needs excellently as I am a coeliac. Nothing was too much trouble.

Our host for the day (David!) was very knowledgeable and presented in a fun and light hearted way. I was impressed how he remembered people's names and got everyone involved.

If you love Gin or Vodka you can't go wrong visiting Nelsons. Its the best value experience I have attended in a long time.
★★★★★

Amazing experience and atmosphere! Staff are so knowledgeable and it was a fab experience I'd repeat again!
★★★★★

An excellent day in good company discovering some of the alchemy that goes into the production of gin. I concocted my own blend of lovely Nelson's Gin. A big plus with this experience is that, if you enjoy what you have produced, details of your ingredients is kept and the wonderful people there will reproduce and ship out your very own Gin. I would highly recommend this experience. Gin tasting and excellent lunch are included
★★★★★

Brought this as a birthday present for my mum and it was such an amazing day! David and Andrea were so welcoming and knowledgeable and definitely made the day! It was an extremely interesting experience, learning of the history, how it is distilled, learning about the different flavourings and finally getting to make our own! I've always enjoyed gin, but this has given me a new appreciation for it! I can't wait to go back and do it all over again!
★★★★★

My friend gifted me a visit here as a birthday present. We arrived to the warmest of welcomes and we soon enjoying fantastic hospitality. The day was so entertaining and we could not have been looked after better. We were able to create our own gin so I now have so much more knowledge of gin making and the amazing flavours you can create. After a wonderful buffet we set to bottling and sealing our gin ready to take home.
This is a great experience and I would seriously recommend to any gin lover
Tailor-made Gin/Vodka/Rum
Recreate Your Special Recipe! Attended Nelson's Gin/Vodka & Rum School before? Re-order your unique creation by providing the date, school type, and still number from your original Tailor Made label.