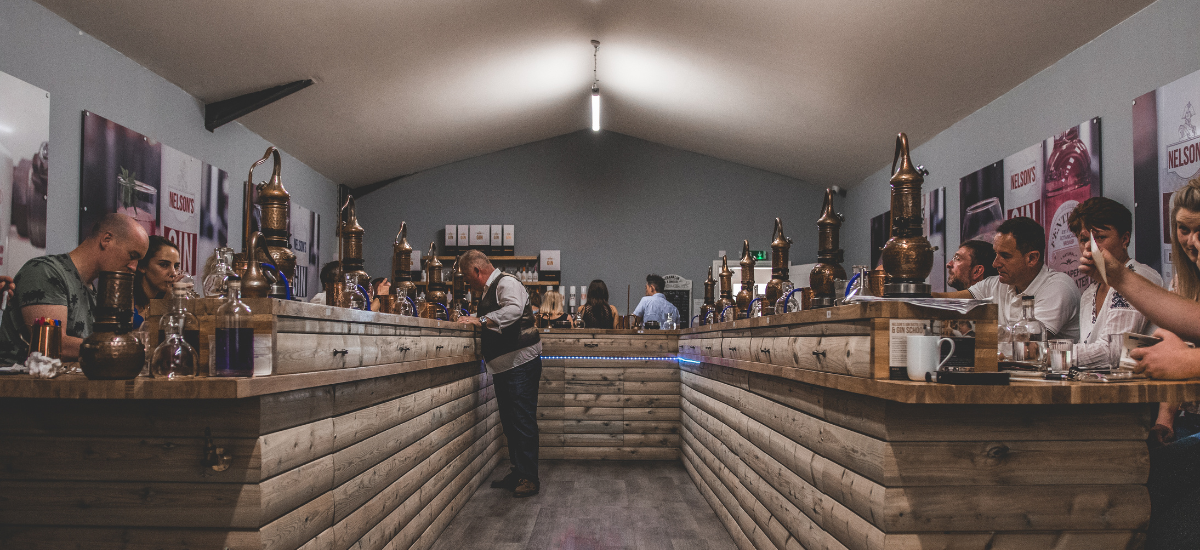 Full itinerary
Nelson's Gin/Vodka & Rum School
A unique and immersive experience where you'll learn the history of today's most popular spirits and get creative crafting your own. Enjoy guided tastings, a delicious lunch, and expert advice throughout the day.
Embark on a captivating journey into the wonderful world of Gin, Vodka & Rum with Nelson's Distilling School. Delve into the fascinating history of these highly sought-after spirits, and let your creativity flourish as you distil your very own 70cl bottle. Explore our extensive selection of botanicals, fruits, and exotic spices, and concoct a recipe that captures your personal flair.
Nelson's Gin, Vodka & Rum School offers a comprehensive 5-hour experience, commencing at 10:00 am and wrapping up at 3:00 pm. During the day, a light lunch and a variety of hot and cold refreshments will be served. Participants will have the opportunity to savour three of Nelson's award-winning spirits and their own creations as they distil throughout the day.
Don't miss this opportunity to immerse yourself in the art of distilling Nelson's Gin, Vodka & Rum School. Book your spot now and set sail on a spirited adventure that will leave you with lasting memories and a one-of-a-kind creation to treasure.
Given the tastings involved, we strongly advise arranging transportation. If needed, vehicles can be parked at the distillery overnight and retrieved the following morning.
Grab a quick refreshment and settle in for the day.
Class commences at 10:00 am. Students who are running late please call to let us know.
A cold light lunch. All dietaries catered for, please inform us of these when making your booking.
Please note that the class may conclude 10-15 minutes earlier or later than the specified time. Keep this in mind when arranging transportation.
Students may purchase items from our shop or enjoy another G&T whilst waiting for lifts.